TapImmune Inc. (OTCMKTS:TPIV, TPIV message board) got on the investors' radar again last Thursday, making an impressive run up before the week's closing bell cut its ascent short. The climb continued yesterday, on a dollar volume of 1.3 million, pushing the ticker up another 31.18%.
One glance at the charts reveals a glaring inconsistency in TPIV's behavior. The company is currently riding a wave of hype that seems, by all accounts, largely unfounded.
TPIV's message boards are bristling with excitement, in spite of the lack of news, filings or promotions on the company.
But what's even more confusing is the fact that the ticker didn't crash on Apr. 15, when it showed investors these disconcerting statistics:
Cash - $142 thousand
Total Current Assets – $224 thousand
Total Current Liabilities – $1.2 million
NO REVENUES
Annual loss from Operations - $3.3 million
Annual loss on "extinguishment of debt" - $28 million
And if losing 28 million on "extinguishment of debt" in just one year is not bad enough, check out these frightening dilution statistics:
As of November 19, 2013, the Company had 145 million shares of common stock issued and outstanding. A 1 for 100 reverse split decreased those to 1.45 million.
As of November 17, 2014 TPIV's shares outstanding were 19.6 million.
As of April 10, 2015 TPIV had 32.6 million shares of common stock outstanding.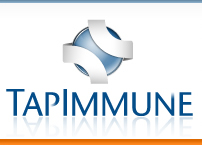 The worst part is that the money afforded at the cost of such horrifying dilution can't seem to be found in TPIV's financial filings. Investors should decide on their own what to make of all these facts, and proceed accordingly.