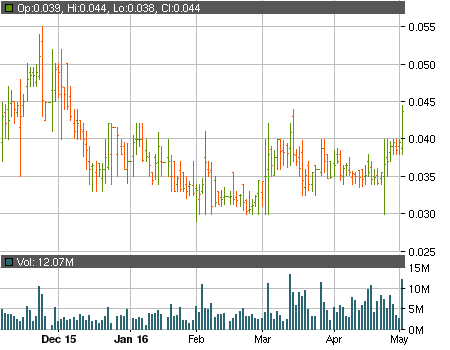 Medical Marijuana Inc (OTCMKTS:MJNA, MJNA message board)'s movements in the charts haven't been very consistent after the slide that the company endured in December. Late February saw MJNA try to regain some of the value it had lost, but the ticker began swaying in both directions pretty fast.
This isn't something very surprising when you consider the massive market cap that MJNA holds. The company is valued at $125 million which is quite a lot, especially considering the contents of its balance sheet. MJNA recently filed its financial report for the fiscal 2015 and it contained the following numbers of prime interest.
cash: $240 thousand
current assets: $13.51 million
current liabilities: $4.72 million
revenues: $9.21 million
net ordinary loss: $3.64 million
The report shows us that MJNA's cash on hand has significantly dropped, while the company keeps giving overly-inflated valuations of its subsidiaries. Meanwhile, the revenues have dropped by 36.57% compared to the previous year, while the losses have increased significantly.
There is also the fact that MJNA issued nearly 1.1 BILLION shares in the fiscal 2015, raising the outstanding share count to 2.86 billion. The dilution has been truly heavy in the past year, but that doesn't seem to bother investors that much.
Some positive news from yesterday even managed to push MJNA 10.63% up the charts and we saw the ticker close at $0.0437. A total of 12.07 million shares changed their owners, generating $513 thousand in daily dollar volume, the biggest in quite a while.
MJNA has held to its momentum from yesterday and is already 6.41% in the green as of the writing of this article. Still, you should consider the inflated market cap, the not-so-good financial state and the dilution before making any investment decisions.